My Blog
Posts for tag: oral health
By Darby Dental Services
November 29, 2018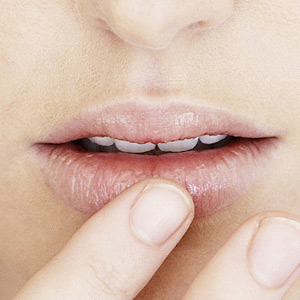 If you've noticed redness or small skin cracks at the corners of your mouth, you may have a common infection known as perleche or angular cheilitis. Depending on its cause, there are ways to treat the redness and skin cracking to lessen your discomfort.
The term perleche comes from the French word "lecher," meaning to lick. This is derived from the tendency of perleche patients to constantly lick the area to ease irritation; unfortunately, this also helps perpetuate the inflammation. Once the skin is broken the area is commonly infected by yeast called candida albicans.
Initially, perleche may arise from a variety of sources, most of them locally from either inside or around the mouth, although it can be triggered by a general body infection or disease like diabetes or cancer, or vitamin or iron deficiencies. Inside the mouth reduced saliva flow, tissue inflammation under a rarely cleaned denture (denture stomatitis), pressure on the mouth corners caused by a collapsed bite due to missing teeth and similar conditions can elevate the risks for infection. Around the mouth wrinkling or "marionette lines," deep lines that extend from the mouth to the chin due to aging or environmental exposure, can contribute to crack formation. Drooling during sleep or as a result of orthodontic treatment is also a contributing cause.
The main focus of treatment for perleche is to bring any infection under control. This can be accomplished with a course of oral or topical antifungal (yeast-attacking) medication. If the infection has spread into the mouth or throat we might then prescribe a troche, a small lozenge designed to dissolve, which you would rinse with and then swallow to affect other portions of the mouth. Steroid or zinc oxide ointments applied directly to the skin can control inflammation and serve as a barrier agent with antifungal properties to promote healing.
If the cause is more related to dental problems (ill-fitting dentures or missing teeth), then it's important to have these addressed and treated. You may also consult a dermatologist for treatments to lessen wrinkling around the mouth that might also contribute to chronic cases of perleche.
If you would like more information on cracked mouth corners, please contact us or schedule an appointment for a consultation. You can also learn more about this topic by reading the Dear Doctor magazine article "Cracked Corners of the Mouth."
By Darby Dental Services
November 09, 2018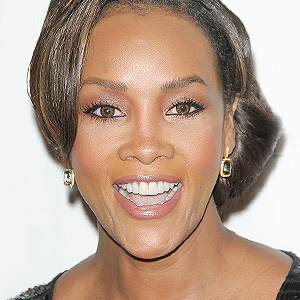 Is having good oral hygiene important to kissing? Who's better to answer that question than Vivica A. Fox? Among her other achievements, the versatile actress won the "Best Kiss" honor at the MTV Movie Awards, for a memorable scene with Will Smith in the 1996 blockbuster Independence Day. When Dear Doctor magazine asked her, Ms. Fox said that proper oral hygiene was indeed essential. Actually, she said:
"Ooooh, yes, yes, yes, Honey, 'cause Baby, if you kiss somebody with a dragon mouth, my God, it's the worst experience ever as an actor to try to act like you enjoy it!"
And even if you're not on stage, it's no fun to kiss someone whose oral hygiene isn't what it should be. So what's the best way to step up your game? Here's how Vivica does it:
"I visit my dentist every three months and get my teeth cleaned, I floss, I brush, I just spent two hundred bucks on an electronic toothbrush — I'm into dental hygiene for sure."
Well, we might add that you don't need to spend tons of money on a toothbrush — after all, it's not the brush that keeps your mouth healthy, but the hand that holds it. And not everyone needs to come in as often every three months. But her tips are generally right on.
For proper at-home oral care, nothing beats brushing twice a day for two minutes each time, and flossing once a day. Brushing removes the sticky, bacteria-laden plaque that clings to your teeth and causes tooth decay and gum disease — not to mention malodorous breath. Don't forget to brush your tongue as well — it can also harbor those bad-breath bacteria.
While brushing is effective, it can't reach the tiny spaces in between teeth and under gums where plaque bacteria can hide. But floss can: That's what makes it so important to getting your mouth really clean.
Finally, regular professional checkups and cleanings are an essential part of good oral hygiene. Why? Because even the most dutiful brushing and flossing can't remove the hardened coating called tartar that eventually forms on tooth surfaces. Only a trained health care provider with the right dental tools can! And when you come in for a routine office visit, you'll also get a thorough checkup that can detect tooth decay, gum disease, and other threats to your oral health.
Bad breath isn't just a turn-off for kissing — It can indicate a possible problem in your mouth. So listen to what award-winning kisser Vivica Fox says: Paying attention to your oral hygiene can really pay off! For more information, contact us or schedule an appointment for a consultation. You can read the entire interview with Vivica A. Fox in Dear Doctor's latest issue.
By Darby Dental Services
October 20, 2018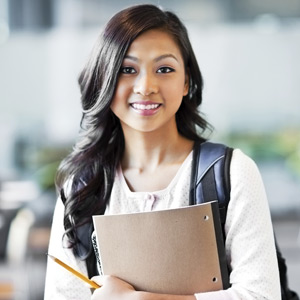 Many recent high school graduates will soon begin their first year in college, and for many it will be their first time living away from home. But with the excitement of new freedom, there's also the opportunity to make poor choices that could impact long-term health, especially teeth and gums.
Here, then, are 5 tips for keeping your teeth and gums healthy during the college years.
Watch what you eat and drink. At any stage of life, a nutritious, balanced diet low in sugar and high in fiber is vital to a healthy mouth. Snack moderately on fresh fruit, nuts or dairy foods, not sugary, processed products. Be sure also to drink plenty of water for hydration, not sodas or sports drinks whose high acid content can soften enamel and open the door to tooth decay.
Don't abuse alcohol or use tobacco. Consuming too much alcohol can do more than leave you momentarily impaired — it can cause dry mouth, which contributes to tooth decay and increases your risk of oral cancer. Any form of tobacco can raise your risk for disease, especially oral cancer; high levels of nicotine may also inhibit your gum's ability to fight infection, which increases your risk of periodontal (gum) disease.
Avoid oral piercings. Those tiny pieces of hardware attached to lips, tongue, gums or even through teeth may be all the rage, but they're a recipe for immediate and future mouth problems. Oral piercings can lead to chipped teeth, gum recession and a higher chance of dental disease.
Practice safe sex. Certain sexual behaviors can raise your risk of contracting human papilloma virus (HPV16) that in turn increases your risk of oral cancer. You can also develop genital herpes in the mouth, which although manageable won't go away.
Keep up your oral hygiene care. Taking care of your teeth and gums is a permanent, daily concern. Whatever your college schedule, be sure you're brushing once or twice a day and flossing once. And don't forget to visit us at least twice a year for a thorough cleaning (to get plaque you can't reach with daily hygiene) and a checkup to keep dental disease under control.
If you would like more information on oral health care for young adults, please contact us or schedule an appointment for a consultation.