My Blog
Posts for tag: oral hygiene
By Darby Dental Services
October 20, 2018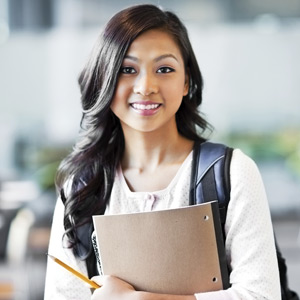 Many recent high school graduates will soon begin their first year in college, and for many it will be their first time living away from home. But with the excitement of new freedom, there's also the opportunity to make poor choices that could impact long-term health, especially teeth and gums.
Here, then, are 5 tips for keeping your teeth and gums healthy during the college years.
Watch what you eat and drink. At any stage of life, a nutritious, balanced diet low in sugar and high in fiber is vital to a healthy mouth. Snack moderately on fresh fruit, nuts or dairy foods, not sugary, processed products. Be sure also to drink plenty of water for hydration, not sodas or sports drinks whose high acid content can soften enamel and open the door to tooth decay.
Don't abuse alcohol or use tobacco. Consuming too much alcohol can do more than leave you momentarily impaired — it can cause dry mouth, which contributes to tooth decay and increases your risk of oral cancer. Any form of tobacco can raise your risk for disease, especially oral cancer; high levels of nicotine may also inhibit your gum's ability to fight infection, which increases your risk of periodontal (gum) disease.
Avoid oral piercings. Those tiny pieces of hardware attached to lips, tongue, gums or even through teeth may be all the rage, but they're a recipe for immediate and future mouth problems. Oral piercings can lead to chipped teeth, gum recession and a higher chance of dental disease.
Practice safe sex. Certain sexual behaviors can raise your risk of contracting human papilloma virus (HPV16) that in turn increases your risk of oral cancer. You can also develop genital herpes in the mouth, which although manageable won't go away.
Keep up your oral hygiene care. Taking care of your teeth and gums is a permanent, daily concern. Whatever your college schedule, be sure you're brushing once or twice a day and flossing once. And don't forget to visit us at least twice a year for a thorough cleaning (to get plaque you can't reach with daily hygiene) and a checkup to keep dental disease under control.
If you would like more information on oral health care for young adults, please contact us or schedule an appointment for a consultation.
By Darby Dental Services
July 22, 2018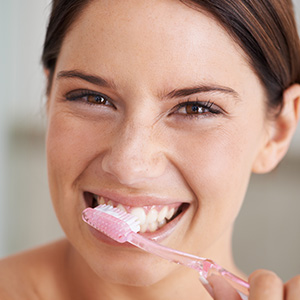 If you're seeing your dentist regularly, that's great. But if that's all you're doing to stay ahead of dental disease, it's not enough. In fact, what you do daily to care for your teeth is often the primary factor in whether or not you'll maintain a healthy mouth.
Top of your oral care to-do list, of course, is removing daily plaque buildup from teeth and gums. This sticky film of bacteria and food particles can cause both tooth decay and periodontal (gum) disease. You do that with effective daily brushing and flossing.
Effective brushing starts with the right toothbrush—for most people a soft-bristled, multi-tufted brush—and fluoride toothpaste. As to technique, you should first avoid brushing too hard or too often (more than twice a day). This can damage your gums and cause them to recede, exposing the tooth roots to disease. Instead, use a gentle, scrubbing motion, being sure to thoroughly brush all tooth surfaces from the gumline to the top of the teeth, which usually takes about two minutes.
The other essential hygiene task, flossing, isn't high on many people's "favorite things to do list" due to frequent difficulties manipulating the floss. Your dentist can help you with technique, but if it still proves too difficult try some different tools: a floss threader to make it easier to pull floss through your teeth; or a water flosser, a handheld device that directs a pressurized water stream on tooth and gum surfaces to loosen and flush away plaque.
And don't forget other tooth-friendly practices like avoiding sugary snacks between meals, drinking plenty of water to avoid dry mouth, and even waiting to brush or floss about an hour after eating. The latter is important because acid levels rise during eating and can temporarily soften enamel. The enzymes in saliva, though, can neutralize the acid and re-mineralize the enamel in about thirty minutes to an hour. Waiting to brush gives saliva a chance to do its job.
Lastly, keep alert for anything out of the ordinary: sores, lumps, spots on the teeth or reddened, swollen, bleeding gums. All these are potential signs of disease. The sooner you have them checked the better your chances of maintaining a healthy mouth.
If you would like more information on caring for your teeth at home, please contact us or schedule an appointment for a consultation. You can also learn more about this topic by reading the Dear Doctor magazine article "10 Tips for Daily Oral Care at Home."